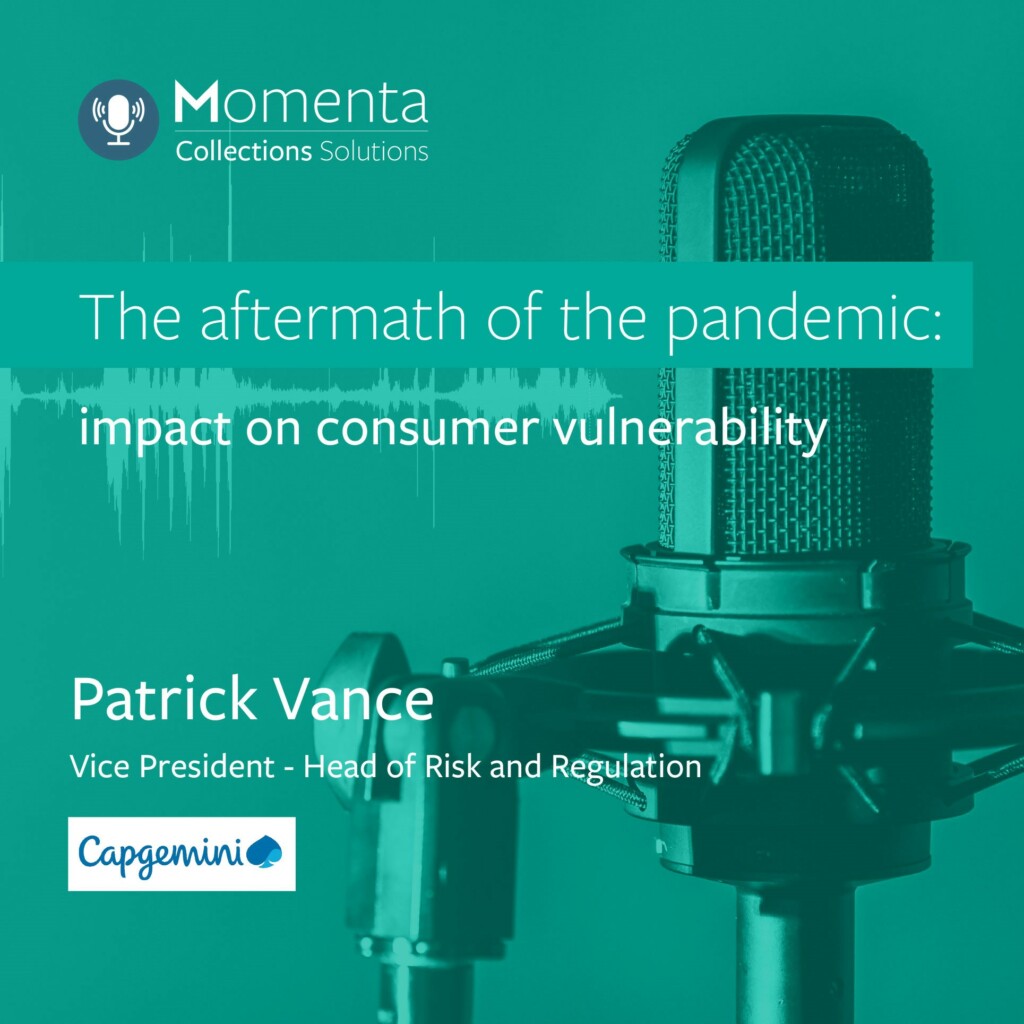 The aftermath of the pandemic and its impact on customer vulnerability
In this collection solutions podcast we focus specifically on customer vulnerability. Patrick Vance, Vice President, Head of Risk and Regulation, at Capgemini tells us why in the post-pandemic environment it will be key for organisations to explore the socio-economic impact the pandemic has had on their customers, as well as really getting to grips with the various nuances of what vulnerability really means.
This is a must-listen for anyone involved in the repayment collections industry looking to better understand customer vulnerability, and how to adopt an effective yet empathic approach to their collections efforts.
Download the full podcast