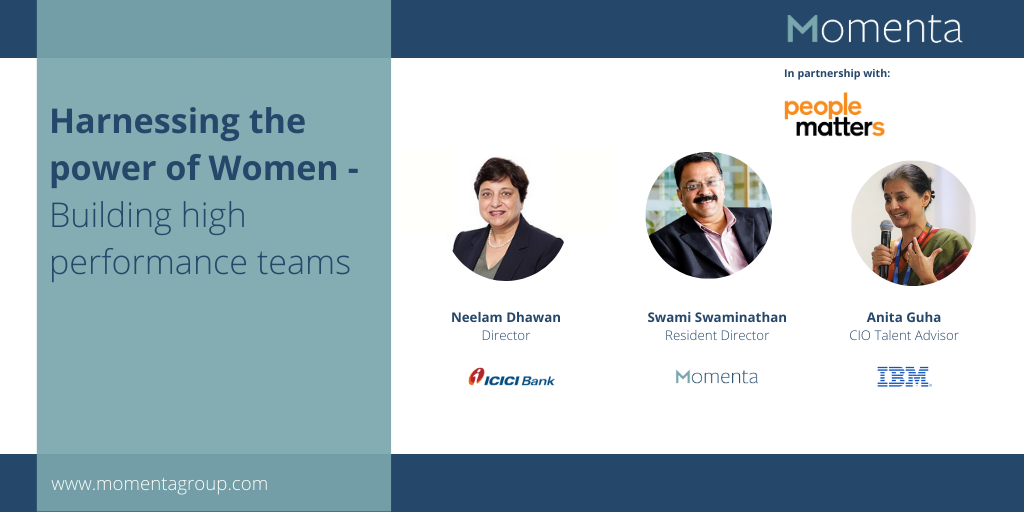 The ways in which many women are working and living have changed drastically since the onset of the COVID-19 pandemic. According to new research by Deloitte Global, nearly 82% of women surveyed said their lives have been negatively disrupted by the pandemic, and nearly 70% of women who have experienced these disruptions are concerned about their ability to progress in their careers.
Even before COVID struck, the trend of women dropping out of workforce due to various reasons, most predominant being the inability to balance demands of home and workplace was worrisome. While most organizations recognize that it is a huge waste of talent and a drain on the nation financially, not much is being done about it.
In this webcast, we will delve on what measures can be taken by organizations to arrest this trend, leveraging flexible and virtual teams to harness the power of women in building a high performing global workforce for tomorrow and the role which futuristic talent models can play in building high performance teams.
What we also focus on are key issues such as harnessing talent from universities, creating a safer work environment for women to encourage women participation in the workplace, and driving the right talent to create a high performing team led by women.