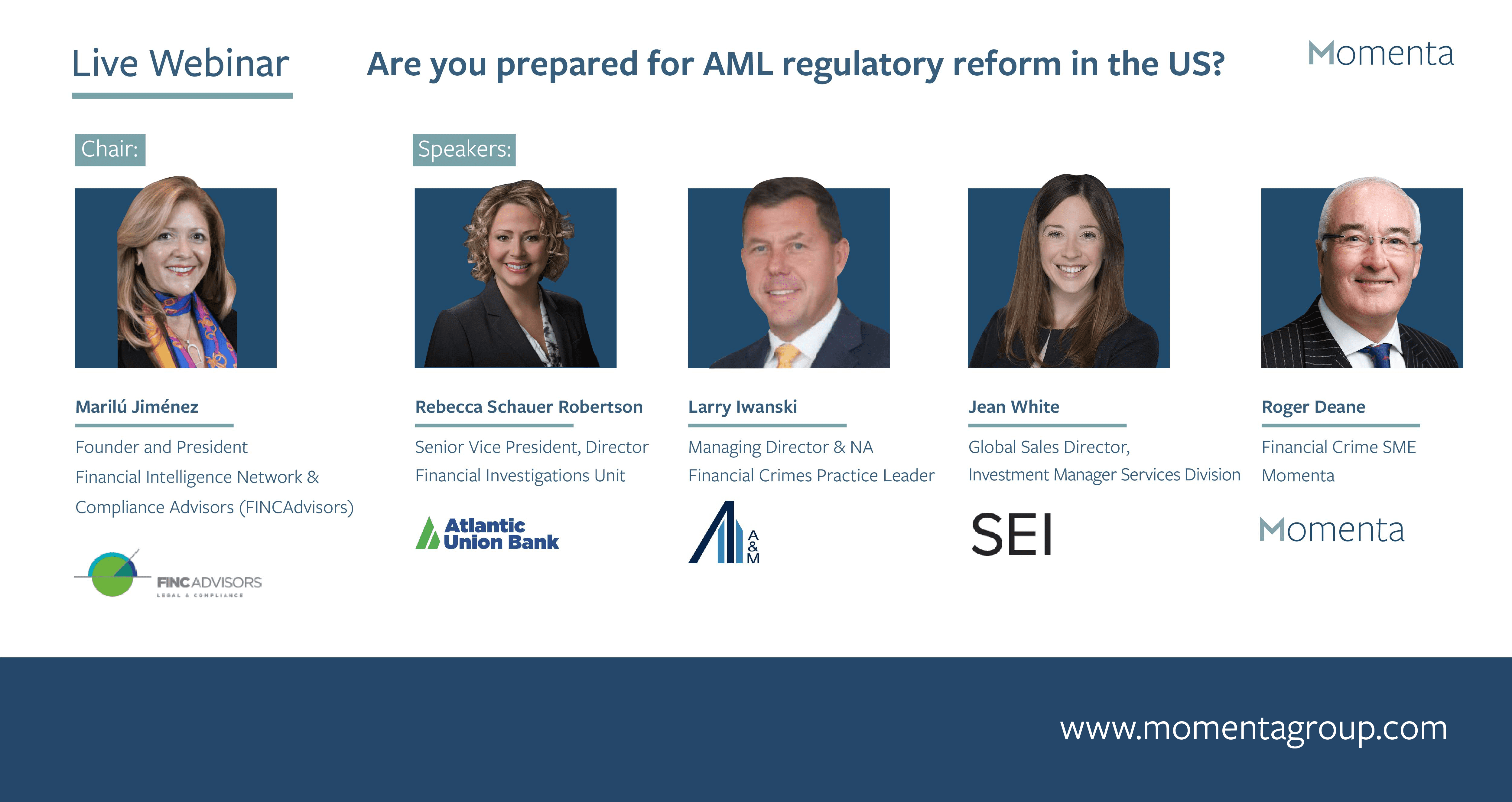 Until now, the United States and its territories have had sole responsibility for the establishment and administration of legal entities. However, a lack of transparency has led to an increase in financial crimes, specifically money laundering and fraud.
The next three years will present several challenges but will also offer opportunities to compliance professionals in US financial institutions and will highlight the ever-increasing need for contingent staffing methods in ensuring that firms remain compliant.
In our recent webinar, Momenta teamed-up with a panel of industry experts to explore whether firms AML systems are equipped for the new regulatory landscape, and if they are prepared for significant changes to KYC AML regulations.