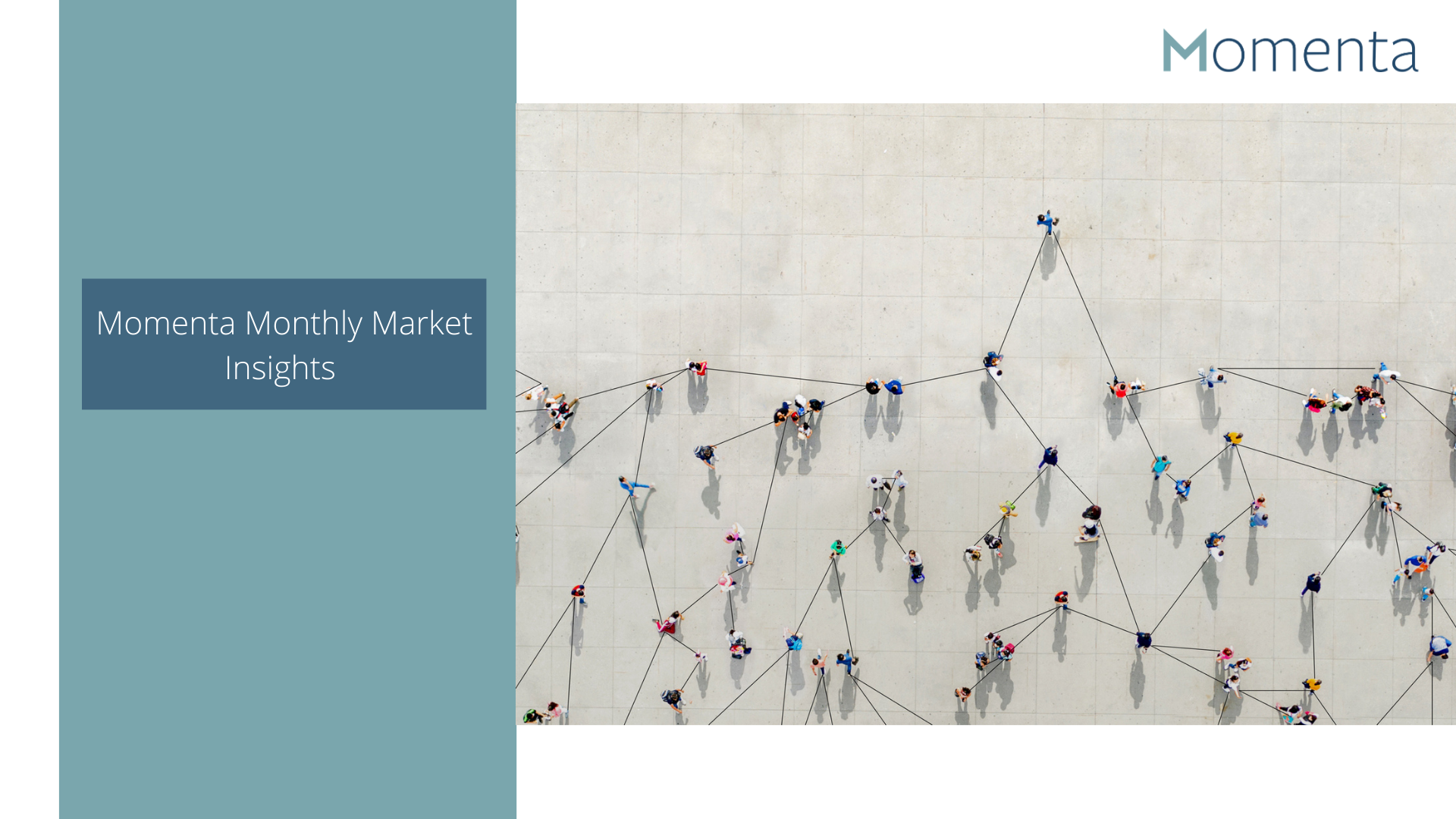 Welcome to the latest Momenta Monthly Market Insights
As criminals have adapted to an agile, digital environment, risk and compliance has become a key focus for all businesses in the finance sector. One of the biggest challenges facing businesses in 2021 will be better understanding data and its role in deterring financial crime, as well as improving AML/KYC practises in organisations.  
Criminals circumnavigate through weaknesses in data and use this as a platform to commit crimes, which is why this topic will continue to be a key focus during the year ahead. Firms are being encouraged to use data's transformative powers in understanding and bettering KYC and Customer Due Diligence (CDD) practices.
With all of that in mind, our latest monthly insight focuses on the important Financial Crime market updates, trends, and industry leader insights that we believe you should know right now. 
AML Regulatory Reform Webinar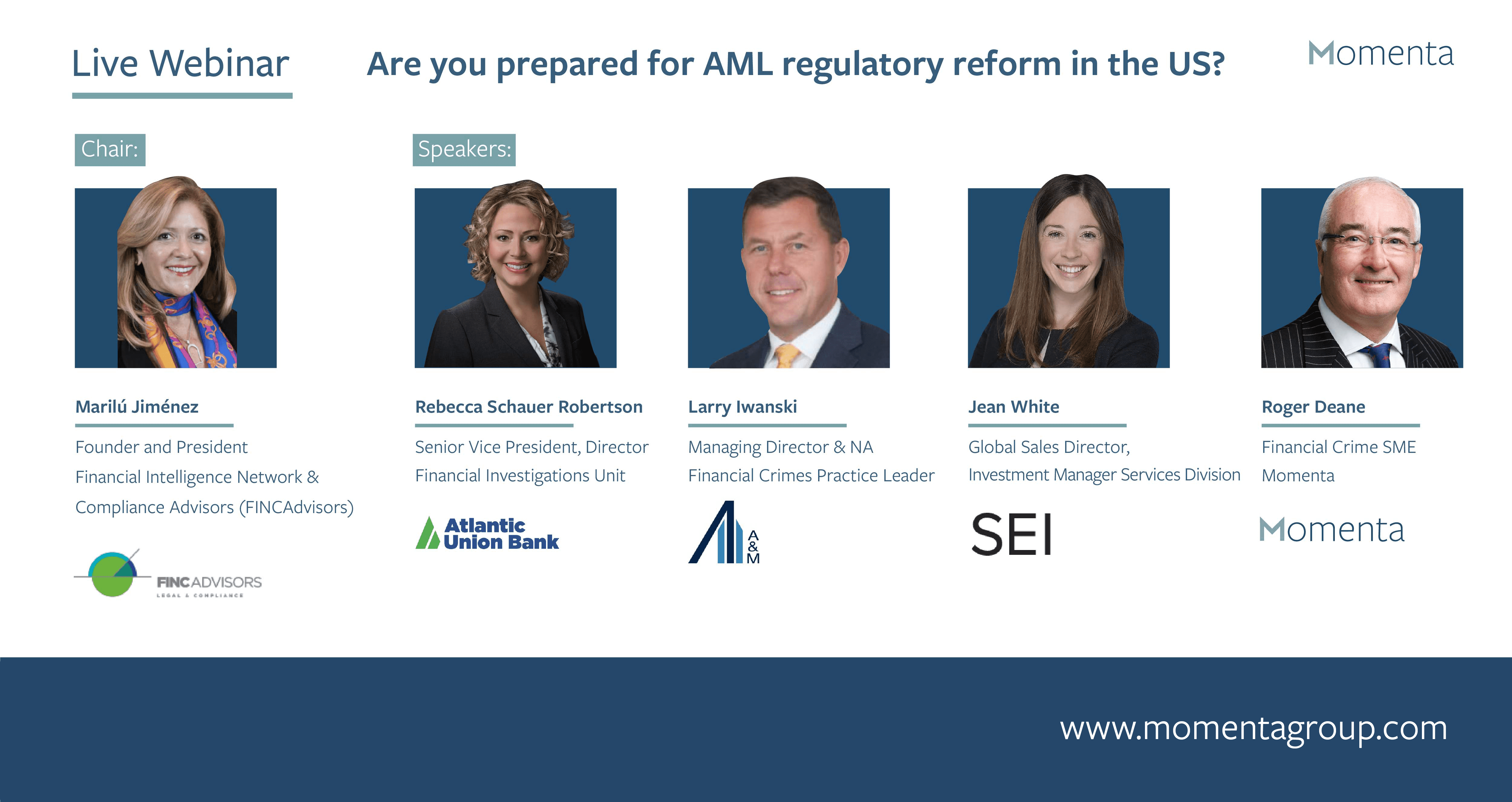 Legislative reform will reinvent current AML processes in the US. Is your business prepared for significant changes to KYC/AML regulations?  
Momenta were delighted to host this recent event, where a panel of industry leaders debated and shared their thoughts around one of the biggest topics in US financial services companies right now.
Until now, the United States and territories have had sole responsibility for the establishment and administration of legal entities. However, a lack of transparency has led to an increase in financial crime, specifically money laundering and fraud.  
The next three years will present several challenges and opportunities to compliance professionals in U.S. financial institutions, as well as highlighting the need for contingent staffing methods in ensuring that firms remain compliant.   
Download our free webinar to discover how some of the leading figures in the AML and regulatory compliance space are equipping their businesses to deal with the new regulatory landscape.
Industry leader interview
Momenta recently had the opportunity to sit down with Ritesh Jain. Ritesh is a senior figure in the financial services industry, and he has held positions with the likes of HSBC, Visa and Harvard Business Review Advisory Council. He gave us his thoughts on the impact COVID-19 has had on cybersecurity and Financial Crime.
Why do financial services firms need case handlers?
In recent years, the financial services industry has never seen a greater need for appropriate teams to be in place in order to cope with the abundance of pressure placed on them by remediation claims.
Banks, building societies, credit card and loan providers have handed out compensation to the tune of £34.4 billion over the past eight years in Payment Protection Insurance (PPI) claims alone, and whilst the deadline for new claims to be made has now passed, this topic undoubtedly remains a major concern.
AI has the potential to super-charge financial service businesses and transform the way products and services are delivered to customers. In our most recent poll, financial crime came out at the top of the list of areas likely to be impacted most by Artificial Intelligence.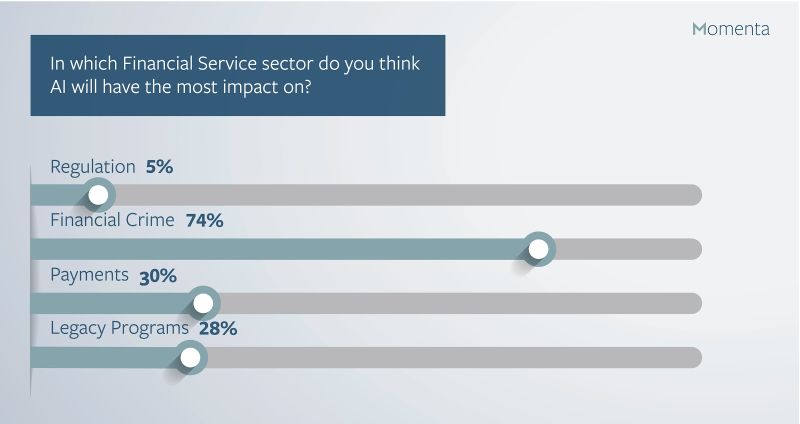 With less than 6 months remaining for obliged entities to comply with new 6AMLD laws, 50% of our recent poll respondents felt that their firm was ready to comply with the new regulations.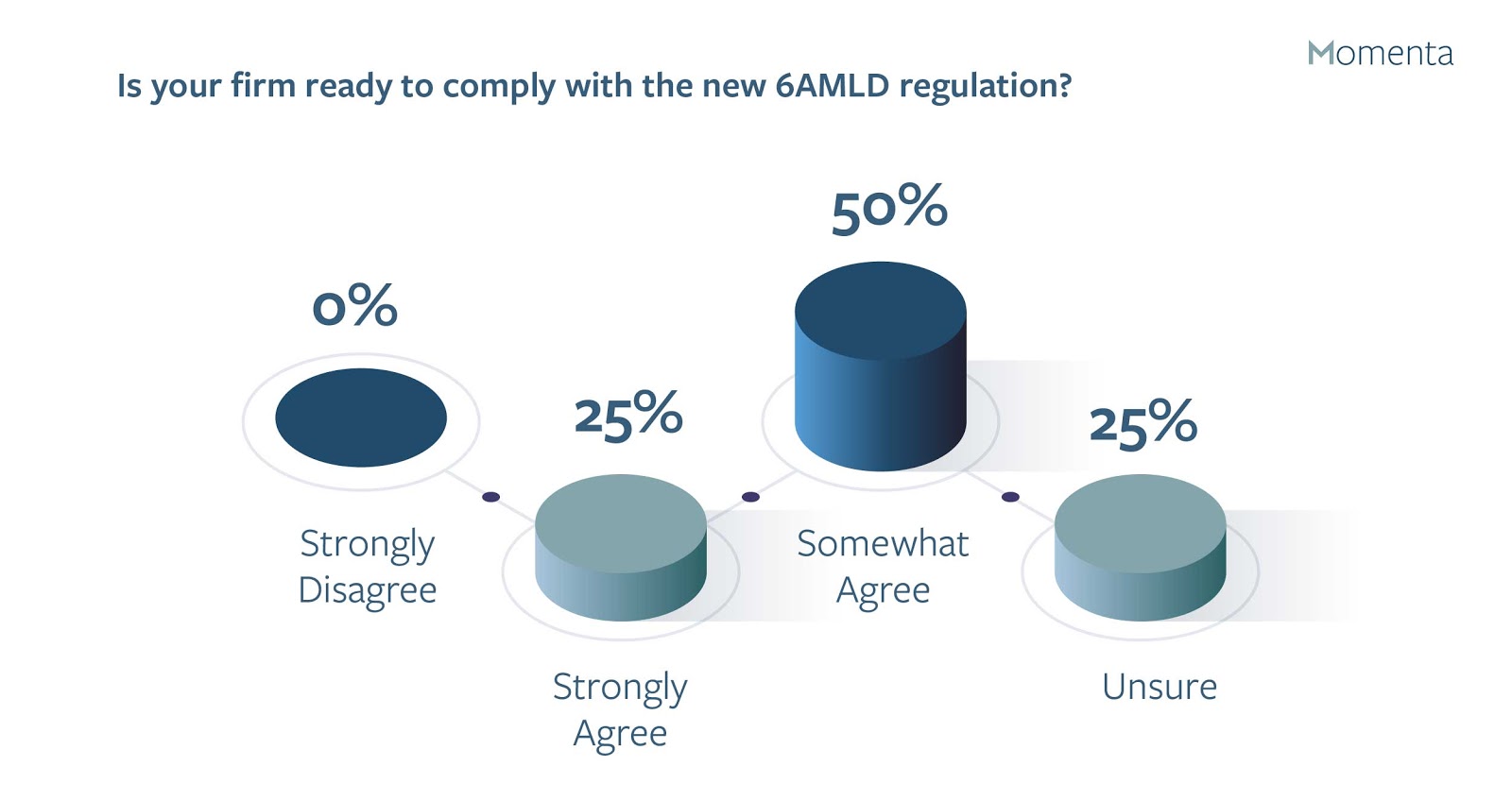 Momenta were initially tasked to resource for 20 Financial Crime Analysts within 5 working days for a new client in 2017. The expectation was to fulfil these roles quickly and ensure they could all commence on the same day together for training and induction. Due to the tight timescales, Momenta were also required to interview and assess potential candidates, as well as providing appropriate candidates according to the client's exact specifications. Read more to find out how we dealt with this task and the outcome for our client.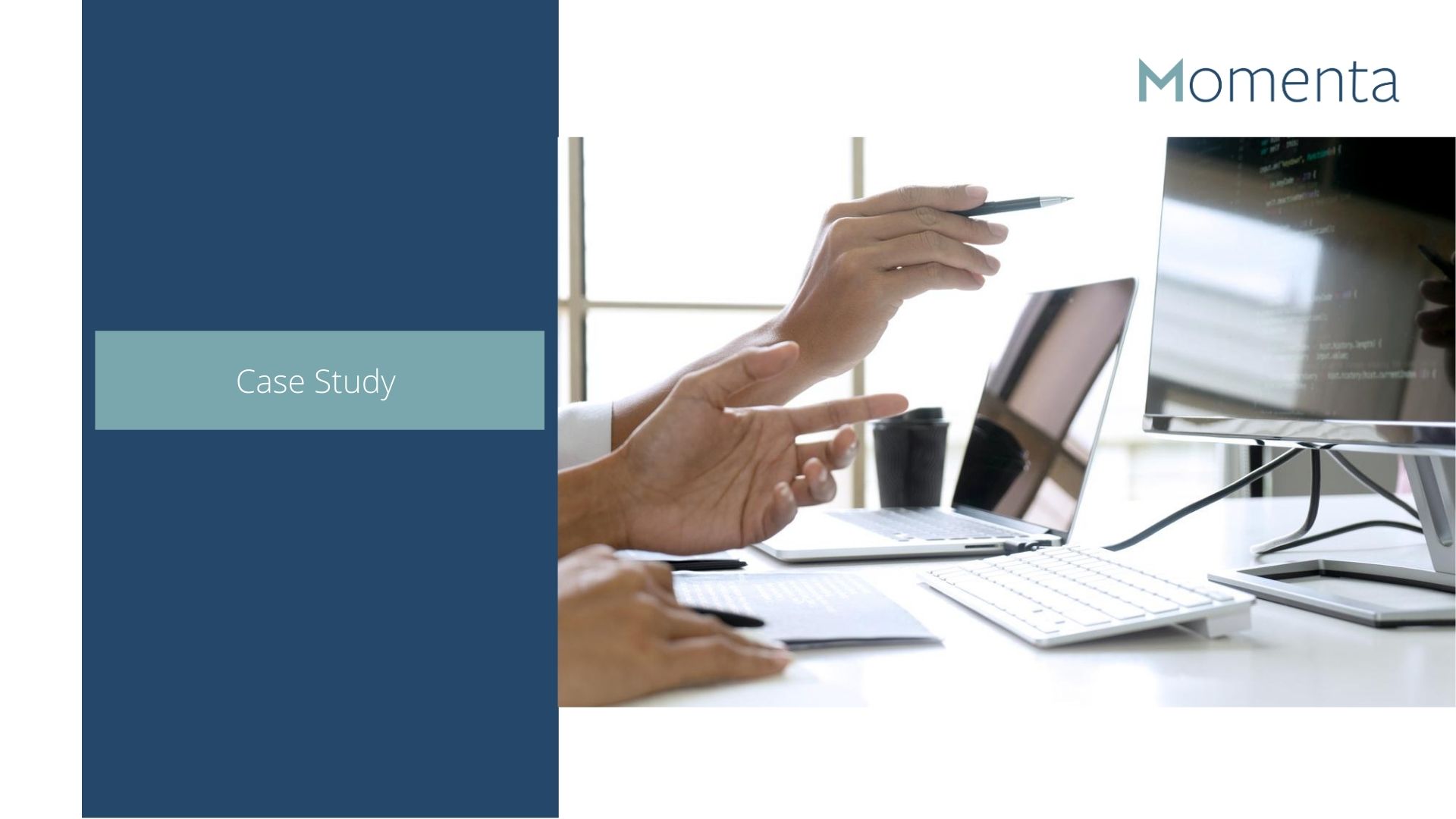 The post-COVID-19 world will present enormous amounts of opportunities for those who are prepared, and many are starting their preparations to transition into new market norms by equipping themselves with contingent workforces. The time is now, and many have started their endeavors of recruiting these contingent remote workforces, to ensure they will be ready for when the new wave of new work comes in.
If you require help with contingent resourcing, contact us today.